Kathleen McFarlane, Naturopath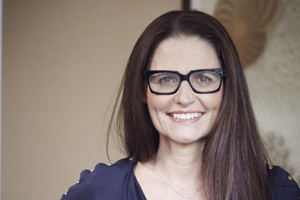 Our Naturopath, Kathleen McFarlane is passionate about evidence based natural medicine and educating her patients about dietary and lifestyle choices that impact overall health and well-being.
Her philosophy is based on the naturopathic premise that the body is a unit of inter-related systems where dysfunction in one area can have a negative impact on other body systems. Kathleen works with her patients to design goal orientated, holistic dentistry treatment plans that consider the body as a whole, working to address the underlying cause of the health issue.
Prior to her life as a Naturopath, Kathleen developed a successful career in banking as a Director of SG Australia. Her strong analytical skills and commitment to results, work hand in hand with her innate compassion and desire to make a real difference in her patients lives.
"It's my aim to help patients understand the relationship between the health of the mouth and the rest of the body. Sharing the tools to improve their overall well-being can bring incredible results, it's a real joy."