Paddington Dentistry Clinic
What Makes Us Unique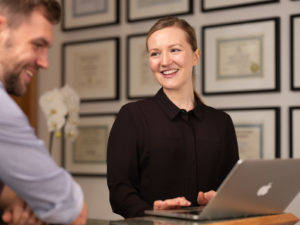 You have every reason to smile when you come to The Paddington Dental Surgery. Since 1971, our full-service practice has offered a complete range of preventative, restorative, implant and cosmetic dentistry services from an accomplished team of dental professionals. Teeth straightening, whitening, and bonding at the same clinic, affordable dental solutions with multiple payment possibilities, and the option of sleep dentistry administered by a Sedationist, are just a few innovative advancements that set us apart. We have assembled some of Sydney's finest practitioners and the best technology under one roof, making us a convenient, one-stop destination for all your dental needs.
The Paddington Dental Surgery – Sydney's Home of Dentistry
At The Paddington Dental Surgery, we pride ourselves on delivering exceptional care and customised treatment that is designed to maintain and enhance the health and beauty of every smile. We believe a combination of a patient-focused approach and extensive training help set us apart from other dental clinics. Furthermore, our skilled and friendly team is committed to changing the way people see dentistry. Rather than feel like a chore or dreaded event, we hope our gentle methods and advanced equipment can help you to look forward to visiting us. To learn more about how we endeavor to make our practice both inviting and high-tech, please check out the information below and browse our website. For more information, we hope you'll reach out to us with any questions.
Training and Expertise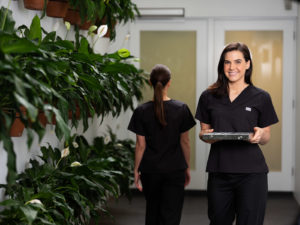 At The Paddington Dental Surgery we maintain a standard of excellence that ensures we always offer a premium dental service, establishing us as Sydney's most respected and awarded general and cosmetic dental clinic. Each team member shares a common vision and philosophy in offering exceptional cosmetic and family dental care. With over 80 years of experience between us, you can have confidence in our expertise. Our team is constantly participating in advanced training programs in Australia and around the world, learning the latest technologies and staying ahead of industry best practices.
While many dental clinics are now owned and operated by corporations, you are safe in the knowledge that we are still privately owned, so you will see the same dentist or hygienist at each visit, and receive impartial, knowledgeable advice from our experienced clinicians.
With our clinic honoured with QIP Accreditation and with memberships to over a dozen professional bodies ranging the Australian Dental Association, American Academy of Cosmetic Dentistry and the Academy of Laser Dentistry, we truly are local dentists with world-class expertise.
The Difference is Our Passion and Attention to Detail.
The Paddington Dental Surgery is dedicated to producing only the highest quality results in dental care. We are at the forefront of cutting-edge dental developments, incorporating the latest dental technology and clinical research into our treatment approach to provide you with attractive, functional, and long-lasting solutions and a first-class dental experience.
What to Expect
Our website provides general information about our dental facilities, philosophy of practice, services and policies. We encourage you to visit our site often for easy reference and to share it with friends or family who may be seeking similar compassionate care. We invite you to call or email us to discuss your particular needs, and to schedule an appointment with us at a time that's suitable for you.
Patient Comfort
For the best possible comfort during your visit with us, we offer:
Bose® noise-cancelling headphones
The latest generation of quiet hand-pieces
Ergonomic dental chairs
Drill-less dentistry
No-needle numbing
"Happy" gas
Your choice of music and movie
Soft blankets
Warm towels
Sleep dentistry
On-site naturopath
Appointments
Your appointments are scheduled at specific times to best suit your needs. Should you be unable to attend an appointment, we request that at least 48 hours' notice be given to avoid a cancellation fee. This will allow us to reschedule your appointment and accommodate other waiting guests. A deposit is required to reserve your selected appointment time.
Payments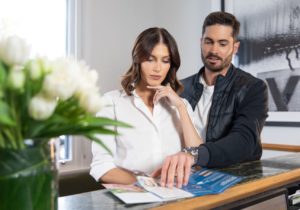 The Paddington Dental Surgery makes payments easy. We accept cash, Visa®, MasterCard® and American Express® credit cards without charging credit card fees. Please note that we do require payment on the day of your dental treatment. You will be advised of the cost of your proposed treatments prior to your visit. If you have a more complex treatment plan, you may be asked to place a deposit to secure your appointment.
We understand that dental treatment can be expensive, which is why we are able to provide a wide range of payment options. Our team also accepts payment through the following flexible methods:
Zip Money – up to $30,000
Afterpay – up to $1,000
Early superannuation release
How Do I Access My Superannuation for Dental Payments?
When necessary, we can help you access your superannuation to cover the cost of your dental work. Access for family members will ultimately be determined based on the Superannuation Industry (Supervision) Act 1993. To help you utilise this payment option for your dental treatment, our team works with SuperCare.
SuperCare is a unique service that helps people to apply and manage their application to the ATO to gain early release of superannuation. Our team will make sure you have the support you need and fully understand what this process entails. We strive to make this option as stress-free as possible.
Early release of superannuation is most appropriate if the following applies to your family:
You do not have private health insurance or it does not offer sufficient coverage
You are not able to fund your dental care or do not have access to the funds
You have one family member with superannuation funds
If you have any questions about our dental finance options, please feel free to give our friendly staff a call, or you can ask our team at your next appointment.
The Paddington Dental Surgery is an independent dental clinic owned and operated by cosmetic dentist Dr Duncan Copp. Its sole aim is to provide the best dental care possible, in a relaxing and safe environment. All health practitioners are independent contractors who work with the same techniques and treatment philosophies of gentle, aesthetic, biomimetic dental care.
Office Tour
To help you enhance your sense of comfort before you even arrive at our office, we have provided a virtual tour of our practice. Please explore the photos below to get an idea of what you might see when you come visit us. We maintain the highest standards of cleanliness and technological advancement in dentistry while endeavouring to maintain a comfortable, welcoming, and relaxing environment. If you have any questions about our clinic, please don't hesitate to reach out. We hope to speak with you soon.
For more information on our dentists and treatments we offer or if you'd like to schedule a consultation, please contact us today.