Teeth Whitening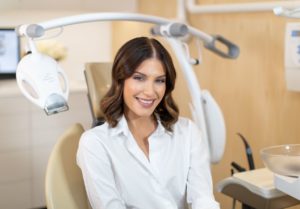 Teeth whitening is a popular cosmetic dental treatment that can brighten teeth by several shades, enhancing the overall look of your smile. Whether performed at the dentist or at home, whitening treatments utilise a bleaching agent to lighten stains and discolouration that naturally occur over time. With professional teeth whitening, advanced bleaching systems are used to lighten the natural colour of the teeth. This is an easy process that can significantly improve the appearance of your teeth, giving you a brighter, more confident smile. Our cosmetic dentists and the experienced dental team at The Paddington Dental Surgery offer both in-office and at-home whitening treatments to help achieve great results.
What Causes Teeth Staining?
Teeth are made of porous material, so they can absorb and discolour when introduced to staining agents. Some of the most common staining agents are things we drink—coffee, tea, and soda—but food can also lead to discolouration over time, even healthy items like berries and beets. Smoking and using tobacco products, of course, will definitely lead to yellowing. Additionally, some types of medication can cause the teeth to lose luminosity and darken with use. Everyone is born with a different level of natural whiteness, but our lifestyles can affect the brightness to a dramatic degree, which is why whitening can provide such a noticeable improvement in the beauty of your smile.
In-Office Teeth Whitening
We offer two in-office whitening treatment options—Zoom!® WhiteSpeed and KöR® Whitening—because everyone's teeth are unique. We will work with you to find the whitening treatment that is right for you.
Zoom!® WhiteSpeed

Zoom!® WhiteSpeed offers fast, dramatic results. First, the proprietary whitening gel is applied to your teeth; then a special light is used to activate the gel. The solution reacts with the light penetrating your teeth through the clear layer of enamel to remove stains and reveal whiter teeth. WhiteSpeed is the only in-office whitening product to offer a customisable intensity setting, maximising patient comfort. WhiteSpeed also includes a special desensitiser to protect your enamel and minimise sensitivity during the procedure. Because the procedure is quick, results are usually achieved in just one visit. For more stubborn stains, a follow-up may be necessary.
KöR® Whitening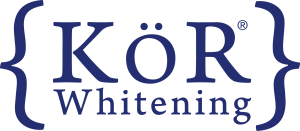 The KöR® Deep Bleaching™ System allows people with even the most stubborn stains to achieve optimal results. Even people with dark, tetracycline-stained teeth can benefit from this product. After your initial visit to our office, we will create custom molds for you to use for at-home maintenance. After two weeks of wearing the trays at home, we will conduct a follow-up appointment. With this product, you will experience little to no sensitivity, unlike with many other whitening agents. The KöR® Whitening Deep Bleaching™ System can give you beautiful, long-lasting results that may even be permanent with simple, occasional at-home maintenance.
At-Home Whitening
For your convenience, we also offer an at-home whitening product. More advanced and effective than over-the-counter whitening products, this is a great way to gradually whiten your teeth in the comfort of your own home.
Zoom!® DayWhite is an at-home whitening system that you will apply once a day for at least seven days. You will be able to see results after your first treatment, but your new radiant smile should be most apparent after one week. With an improved formula, DayWhite now works to reduce sensitivity while using the treatment, in addition to improving the lustre and smoothness of your teeth's enamel.
Natural Teeth Whitening Vs. Professional Teeth Whitening
We understand that you have many options for teeth whitening, and we want you to make the best decision for your goals, needs, and budget. Over-the-counter teeth whitening and natural teeth whitening methods can be useful, but you should be very careful which approach you use. 
Charcoal teeth whitening is not recommended. Charcoal, even finely ground, is too abrasive for teeth, leading to wear, damage, and sensitivity. 
Coconut oil pulling likely won't cause damage, but as yet there is no scientific evidence this technique can whiten teeth, so employ caution. 
Teeth whitening strips and pastes can brighten teeth a shade or two, but they are much weaker than professional treatments. 
Some toothpastes are also more abrasive than we like to see, so please ask us about what method you would like to use. We can help you identify the best products for your oral health.
How Can I Reduce Sensitivity After Teeth Whitening?
Many teeth whitening methods are known for causing pain or what is known as "zingers," which is a feeling characterised by sudden, intense pain in the teeth. Our team believes everyone deserves beautifully white teeth and takes special steps to minimise any discomfort during and after treatment. The advanced teeth whitening systems we offer are specially formulated to reduce sensitivity when getting treatment. In addition, we ensure the bleaching agent is carefully applied to not cause gum irritation. 
If you are concerned about tooth sensitivity during or after whitening, our dentists may recommend spacing out your treatment sessions, reducing the amount of bleaching material being used, and avoiding hot or cold beverages at first. You can also prepare for your whitening treatment by using a desensitising toothpaste before and after treatment.
How Long Do Teeth Whitening Results Last?
Most people who take good care of their teeth can expect their teeth whitening results to last about six months. We wish your results could last forever, but since food, beverages, and the natural process of aging cause staining, this is not possible. Touch-up treatment twice a year can keep your smile looking beautiful with minimal effort through every season.
How Much Does Teeth Whitening Cost?
The price of teeth whitening at our office ranges from about $350 to $1500. Teeth whitening remains one of the most affordable ways to enhance your smile while providing a dramatic improvement in appearance. If you have any questions about the cost of teeth whitening, we can help you develop a customised program that best suits your budget and preferences. After all, everyone deserves to love their smile. Let us help you find your way to a look you love.
Additional Frequently Asked Questions
What Causes Sensitivity After Teeth Whitening?
Tooth sensitivity, or dentin hypersensitivity, is a common side effect from many teeth whitening methods. It is caused by bleaching agents like hydrogen peroxide or carbamide peroxide reaching the tooth nerve through small channels in the dentin. Certain factors may increase your chance of sensitivity, such as how often you undergo whitening, the strength of the whitening formula, and the unique qualities of your tooth structure. To learn how our dentists  can effectively minimise sensitivity for teeth whitening patients, visit our section "How Can I Reduce Sensitivity After Teeth Whitening?"
Can I Whiten My Crowns or Veneers? 
Patients with porcelain crowns or dental veneers often wonder if their restorations will be affected by the bleaching agents in teeth whitening. Unfortunately, crowns and veneers are designed to maintain their custom-designed appearance and, as a result, are resistant to stains and also whitening. If you would like a brighter smile and want any restorations to match, as well, you can ask your dentist about replacing your crown or veneers with a lighter-coloured version.
What Should I Eat After Teeth Whitening?
In the first couple days after your teeth whitening treatment, your teeth will be more susceptible to stains, due to your enamel becoming more porous from the bleaching process. As a result, you may want to avoid foods and drinks that are dark in colour, such as tea, wine, berries, and tomato sauce. After this initial period, you can resume your normal diet, but keep in mind that staining foods can make your whitening results wear off faster. To prolong your results, you may still want to limit these items. 
How Long Should I Wear My At-Home Whitening Trays?
Zoom! DayWhite whitening trays should be worn for about 30 to 60 minutes every day for one to two weeks. Depending on your level of sensitivity, degree of tooth staining, and desired level of whiteness, this time frame may be adjusted. Your dentist can provide you with more personalised instructions on how long to wear your at-home whitening trays.
For more information on teeth whitening or if you'd like to make an appointment, please contact us today.