Teeth Whitening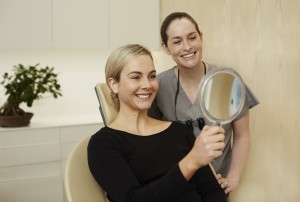 Teeth whitening is an increasingly popular way to enhance smiles and boost confidence. As we age, our teeth naturally darken and dull. Yellowing and stains can also occur due to years of consuming tea, coffee, wine and tobacco products. Thankfully, professional teeth whitening is an easy process that can significantly improve the appearance of your teeth, giving you a brighter more confident smile. Our cosmetic dentists and the experienced dental team at The Paddington Dental Surgery offer both in-office and at-home whitening treatments to help achieve great results.
In Office Whitening
We offer two in-office whitening treatment options, because everyone's teeth are unique. We will work with you to find the whitening treatment that is right for you.
Zoom!® WhiteSpeed

Zoom!® WhiteSpeed offers fast, dramatic results. First, a whitening solution is applied to your teeth; then a special light is used to activate the gel. The solution reacts with the light penetrating your teeth through the clear layer of enamel to remove stains and reveal whiter teeth. WhiteSpeed is the only in-office whitening product to offer a customisable intensity setting, maximising patient comfort. WhiteSpeed also includes a special desensitiser to protect your enamel and minimise sensitivity during the procedure. Because the procedure is quick, results are usually achieved in just one visit. For more stubborn stains, a follow-up may be necessary.
KöR® Whitening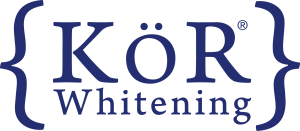 The Deep Bleaching™ System allows people with even the most stubborn stains to achieve optimal results. Even people with dark, tetracycline-stained teeth can benefit from this product. After your initial visit to our office, we will create custom molds for you to use for at-home maintenance. After two weeks of wearing the trays at home, we will conduct a follow-up appointment. With this product, you will experience little to no sensitivity, unlike with many other whitening agents. The KöR® Whitening Deep Bleaching™ System will give you beautiful, long-lasting results that may even be permanent with simple, occasional at-home maintenance.
At Home Whitening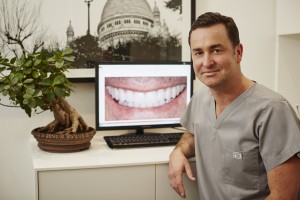 For your convenience, we also offer an at-home whitening product. More advanced and effective than over-the-counter whitening products, this is a great way to gradually whiten your teeth in the comfort of your own home.
Zoom!® DayWhite is an at-home whitening system that you will apply once a day for seven days. You will be able to see results after your first treatment, but your new radiant smile should be most apparent after one week. With an improved formula, DayWhite now works to reduce sensitivity while using the treatment, in addition to improving the lustre and smoothness of your teeth's enamel.
For more information on teeth whitening or if you'd like to make an appointment, please contact us today.