Patient Information
New Patient Consultation
We're here to answer all your dental questions
We are always thrilled to welcome new patients to our beautiful clinic and want you to feel relaxed in knowing what to expect from your first visit with us.
While each examination is customised for the patient's exact wants and needs, before we treat new patients, one of our expert dentists will start by taking the time to perform a thorough examination of your mouth and teeth. This allows us to assess your overall dental health and provide you with a complete check-up and cosmetic dentistry consultation. The dentist will also take digital photographs of your teeth and smile, along with all necessary digital x-rays.
Together, you and your practitioner will view all the digital images and x-rays and create a customised care plan to achieve your dental goals. After the care plan is finalised, we will then discuss all fees, insurance codes and financial options with you.
Our team will then work with you to schedule treatment appointments as you move forward to achieve your goals for your mouth, teeth and smile.
The initial appointment usually takes 45-60 minutes. Please remember to arrive 15 mins early to complete a new patient questionnaire. You can also download and print the questionnaire below to complete and bring with you to your appointment.
Your visit takes place in an atmosphere that is completely comfortable and stress-free. Remember we are here to give you a complete dental experience!
Holistic Dental Care
Something to smile about.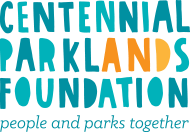 In addition to providing the absolute best service and care to every one of our clients here at The Paddington Dental Surgery, we believe that it's extremely important to give back to the community that we serve.
We have chosen to do this in two ways, in dedicated support with in-kind treatments for disadvantaged communities in Sydney. We are also committed to preserving our community parks through local initiatives and are proud to support the Centennial Parklands Trust to help preserve our green spaces for the enjoyment of all.
Appointments
Your appointments are scheduled at specific times to best suit your needs. Should you be unable to attend an appointment, we request that at least 48 hours' notice be given to avoid a cancellation fee. This will allow us to reschedule your appointment and accommodate other waiting guests. A deposit is required to reserve your selected appointment time.
Our Cancellation Policy
Life happens on the way to the dentist.
The unforeseen happens, we understand; and if your personal situation changes, please give us 48 hours' notice to allow us to reschedule your appointment and avoid a 50% cancellation fee. For failing to attend your appointment, the full cost will be charged.