Orthodontics
People of every age can benefit from orthodontic solutions that provide them with straighter teeth and an even more beautiful smile. At The Paddington Dental Surgery, we cater to the alignment needs of children, teenagers and adults. Whether you're looking for traditional braces, a more discreet straightening method (such as Invisalign®), or if your child simply needs more space for growing permanent teeth, our experienced orthodontist, Dr. Natalie Dumer, will recommend the best course of action to reach your goals.
Child Orthodontics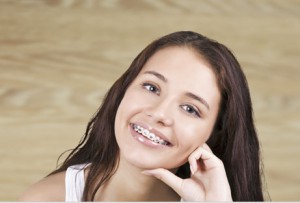 By addressing misaligned teeth at an early age, you can help prevent the need for extensive work in the future. A common problem in young patients is the lack of space for their new adult teeth. With early evaluation, our dental team can create a treatment plan that will make it possible for more space to develop between the teeth and reduce the potential for the teeth to crowd each other as they come in. This can be very effective for reducing and even eliminating the need for future surgical extraction or major orthodontic treatment later in life. With early treatment as your child's teeth are developing, we are able to catch and treat a number of potentially serious orthodontic issues before they become permanent. Make sure to schedule routine orthodontic checkups for your child to prevent and treat alignment issues, bite issues or other concerns.
Adult Orthodontics
As an adult, you can still attain straighter teeth without having to worry about wearing noticeable metal braces. In this day and age, there are several advancements in the orthodontic field to provide a discreet, yet effective solution for crooked teeth, misalignments and bite issues. If you would like to straighten your teeth but have been reluctant to do so based on the bold appearance of traditional braces, consider our alternatives such as Invisalign®.
Our Sydney cosmetic dentists have extensive training in orthodontics and can often complete comprehensive orthodontic treatment right here under one roof. Please visit our practice to learn which treatments may work best for you.
Invisalign®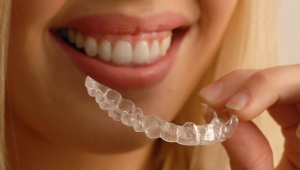 Through the virtually invisible technology of Invisalign®, you can achieve a straighter smile without anyone suspecting you are undergoing treatment. Invisalign® clear teeth aligners are custom-designed to help you gradually straighten your teeth with no wires or brackets involved. They are removable for eating, drinking, brushing, and flossing. They are known to be much more comfortable alternatives for people who have mild, moderate and even severe teeth misalignment issues. From a short dental evaluation, you'll find out which orthodontic methods will work best in your journey to achieving straighter teeth.
For more information about our child or adult orthodontic options, or if you'd like to make an appointment, please contact us today.