How Can Dental Treatments Make Me Look Younger?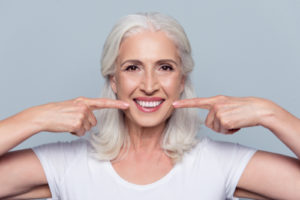 When it comes to rejuvenating one's facial appearance, most people don't think of going to their dentist. However, with the right dental treatment plan tailored to your specific needs, you can address common signs of aging and turn back the clock. At The Paddington Dental Surgery, our dental team offers a variety of solutions that can enhance the look of your smile. For patients wanting to achieve a younger-looking facial appearance, a dental facelift can reverse unwanted changes caused by aging. Using porcelain veneers, the dental facelift process can address concerns such as the following:
Thinning lips
Stained, chipped, or cracked teeth
Overbite or underbite
Hollow-looking cheeks
Wrinkles
By enhancing tooth size and shape, veneers can help restore youthful facial contours that have been affected by lax facial muscles and worn-down teeth. To learn more about the dental facelift and how it can help you reverse the effects of aging with incredibly natural-looking results, please contact us to schedule an appointment.