How Much Does Gum Recontouring Cost?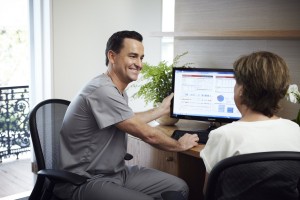 Designed to enhance the appearance of the smile by reducing excess gum tissue, gum recontouring is a popular procedure that offers many benefits. The extensively trained dentist's at The Paddington Dental Surgery offer laser gum reshaping, an advanced technique that can minimise swelling, bleeding, and healing time. Furthermore, this approach typically allows patients to return to their normal routine immediately after treatment.
As with all dental procedures provided by our practice, gum recontouring (also known as gum reshaping or a gum lift) is customised to suit the individual needs and cosmetic goals of the patient. As a result, the cost of treatment will vary from person to person. We are committed to providing you with the best care at the best price. Depending on your dental needs, we may be able to modify your treatment to better fit within your budget. In general, gum recontouring can cost anywhere from a few hundred to a few thousand dollars, and our skilled dentist's can provide specifics during your initial consultation.
If you're unhappy with your smile due to excess gum tissue, we can help. Talk to us today to see if laser gum recontouring might be right for you.