What's the Difference Between Over-the-Counter Whiteners and Professional Teeth Bleaching Treatments?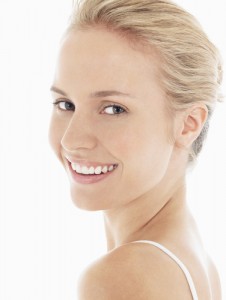 As a fast and easy way to enhance your appearance, teeth whitening is one of the most popular cosmetic treatments available. For many people, the question comes down to approach. Are over-the-counter (OTC) whitening products or professional bleaching treatments better? There are many differences between the two techniques, and the right one for you will depend on a number of factors. Regardless of your goals, our experienced dentists at The Paddington Dental Surgery can help you achieve the bright smile you desire.
An essential difference between professional bleaching – including KöR® and Zoom!® – and OTC whitening is that the terms whitening and bleaching are not synonymous. A bleaching treatment must contain either carbamide peroxide or hydrogen peroxide to be labelled as such. A whitening treatment can be any product that removes food or debris from the teeth. Some OTC teeth whiteners contain bleach and others don't, so be sure and check the packaging.
Professional bleaching treatments, whether they are completed in office or offered as an at-home treatment, typically contain a stronger bleaching agent than OTC products. Hydrogen peroxide is also much stronger than carbamide peroxide. It's also important to note that professional techniques come with the reassurance that a dentist is supervising your care.
The strips and mouth trays that come with OTC products are one-size-fits-all. That may be fine for some people, but many individuals consider the appliances uncomfortable. Custom-made trays from our dentists not only fit better, they may also reduce gum irritation as the whitening agent can more easily remain on the teeth and not spread to other areas of the mouth.
Generally speaking, the OTC products are less expensive than professional treatments, which is why so many people choose them. However, professional teeth bleaching can achieve much more comprehensive results, often in far less time, than OTC products.
There's a lot of information about whitening products, and we're here to help. If you have questions about teeth whitening, or if you would like to schedule a consultation with one of our skilled dentists, please contact us today.