How Long Does Teeth Bleaching Last?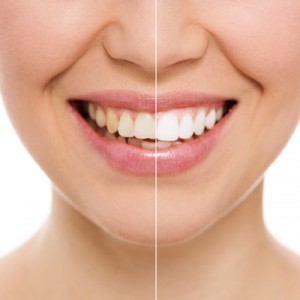 Professional teeth bleaching, such as KöR® and Zoom!®, can help your smile look its very best, but no whitener available has permanent results. So how long do the results of teeth whitening last? And what can you do to extend the benefits? Our skilled dentists explain what happens once you head back home or after the trays come out, and what you can do to maintain the smile you love.
Your diet plays a major role in how long your teeth will remain as bright and beautiful as when you finished whitening. A wide range of foods and beverages can stain teeth, including tea, coffee, soda, wine, juice, and other drinks, as well as berries, lemons, tomatoes, and other foods. A good rule of thumb is this: If it can stain your shirt, it can stain your teeth. If you can manage to limit or mostly avoid these treats, your teeth will remain white longer.
Another trick to extending the results of your teeth bleaching is to use whitening toothpastes and mouthwashes between touch-ups. These products help clear away minor stains and food particles for lasting radiance.
Your results will be unique to your teeth and your habits, but, in general, teeth bleaching can last around six months or more. That doesn't mean you'll need the same level of treatment at the six-month mark. You can perform occasional touch-ups to maintain the look you love for as long as you like. Our customised dental trays make maintenance easy. Of course, you can always wait a little longer and undergo a professional bleaching session again for more comprehensive results. Your smile goals are singular, and we can help you achieve them.
For more information about teeth whitening, including how long your results will last, please contact our office today. Our friendly team can answer questions or help you schedule an appointment with one of our experienced dentists.