Cosmetic Dentistry for Bellevue Hill, NSW Patients
If you're seeking an experienced, compassionate, and modern dentist in the Bellevue Hill area, The Paddington Dental Surgery and our team of extensively trained dental professionals are happy to help. At our state-of-the-art facility, we offer a comprehensive array of cosmetic, reconstructive, and advanced dental treatments that can optimize your oral health and achieve the smile of your dreams. In addition to routine care and holistic options, we also provide sedation dentistry, Invisalign®, TMJ treatment, dental implants, and much more.
If you're interested in learning more about our dental procedures, our website is designed to be a helpful and informative resource. If you have additional questions, or if you would like to schedule an appointment with one of our skilled dentists, please contact us today.
To make your visit as easy as possible, we have provided detailed directions from Bellevue Hill to our practice location in Paddington. Should you need additional assistance, feel free to reach out to us. We look forward to hearing from you soon.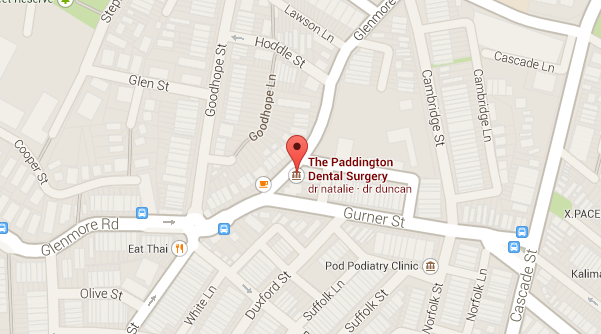 Click for Map and Directions