Cosmetic Dentistry for Woollahra, NSW Patients
At The Paddington Dental Surgery, we believe patients in the Woollahra area deserve the best quality dental care and treatment available. At our nearby practice, we offer an expansive selection of cosmetic procedures, including porcelain veneers, Invisalign®, and teeth whitening, as well as reconstructive and general dentistry options such as dental implants and routine check-ups. During your appointment, our experienced dentists will develop a treatment plan designed to optimize your oral and health and customized to your needs and goals.
To discover more about our dental procedures, please review our website. Our content features details about our state-of-the-art practice and the advanced treatment options we offer. We hope this resource can be a useful tool in your research. For additional information or to schedule an appointment, please contact our office where our friendly and knowledgeable team look forward to speaking with you.
Directions to our Paddington practice from Woollahra can be found on the map below. If you need further assistance or have additional questions, our team is standing by.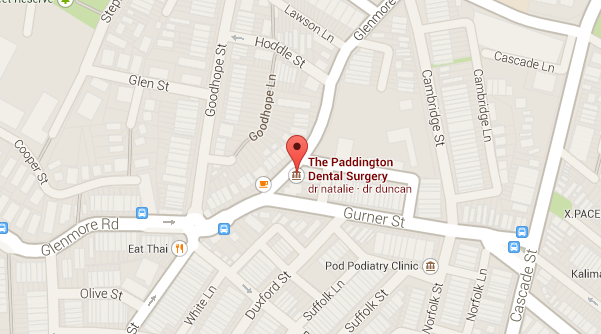 Click for Map and Directions