How Can Porcelain Veneers Help My Smile?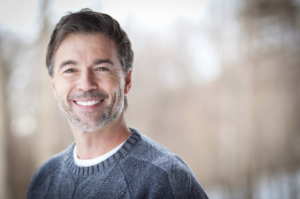 A popular way to address dental concerns, porcelain veneers are an innovative solution to addressing multiple cosmetic issues in one treatment plan. If you're dissatisfied with your smile, porcelain veneers may be able to help you restore the brilliance and symmetry you feel you're lacking. Some of the many advantages of porcelain veneers are:
Long-lasting improvement in the appearance of your teeth
Natural-looking results
Customised look to suit your individual needs and goals
Little to no discomfort
Quick turnaround for chair-side porcelain veneers (a second appointment may be necessary for some patients)
Porcelain veneers are commonly used to mask imperfections such as chips, gaps, wear and tear, asymmetry, cracks, stains, discolouration, and some kinds of misalignment. If you're bothered by one or more of these issues, we can help. Talk to us today to find out if porcelain veneers can give you the smile you've always wanted.