What Are the Benefits and Limitations of Porcelain Veneers?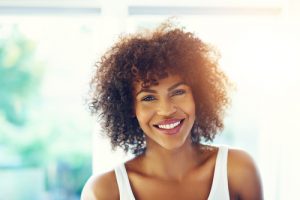 If you're bothered by cosmetic dental issues, you have many options at your disposal to enhance the appearance of your smile. One of the most popular treatments is porcelain dental veneers. These innovative "shells" can be used to cover up imperfections and achieve a gorgeous smile. Even with a multitude of benefits, it's important to understand the limitations of porcelain veneers to best determine if they are right for you. Porcelain veneers can address:
Chips, cracks, and minor gaps
Stains and discolouration
Worn-down teeth
Uneven or asymmetrical teeth
Mild misalignment
Porcelain veneers, however, typically cannot:
Correct significant misalignment or large gaps – Invisalign® may be a better choice
Provide additional structural support for damaged teeth – dental crowns can help restore a significantly damaged tooth
Protect from tooth decay – fluoride treatments and fillings are potential options
You should also know that porcelain veneers are usually not reversible. Regular brushing, flossing, and routine dental care can help keep your veneers and natural teeth looking and functioning their best. During your initial consultation, our team will go over the pros and cons of this treatment so you can decide if it's appropriate for you. We also offer a broad range of cosmetic and restorative procedures should you choose another approach. We are here to help you obtain the smile you've always wanted.