Dental Implants Vs. Fixed Dental Bridges or Traditional Dentures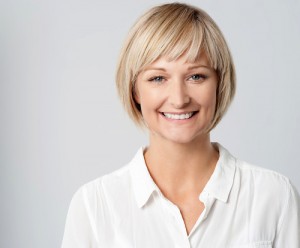 No two smiles are the same, which is why our state-of-the-art practice offers a comprehensive selection of restorative treatment options. In the event one or more teeth are missing, you can choose to replace them using dental implants, fixed dental bridges, or traditional dentures. So, what makes one method preferable over another? The right option for you will hinge on several factors. Our experienced dental team customises every treatment plan to suit your unique needs and goals.
If one or more teeth are missing in a row, dental implants or a fixed (cemented) dental bridge can provide an effective replacement option. Dental implants are the more popular option, in general, due in part to their durability. Additionally, bridges could present a higher cost over time, as they may need to be replaced more often. Another benefit is that dental implants preserve the surrounding natural teeth. With a bridge, the teeth located on either side of the missing teeth will have to be modified to support the bridge.
Dental implants may be a superior restorative option compared with traditional dentures for many patients. If most or all teeth are missing, both dentures and dental implants can provide a functional replacement. However, dental implants help to preserve bone strength and mass, while dentures typically cannot. Dentures may also be uncomfortable to wear due to slipping or an imprecise fit. Additionally, dentures may not be able to achieve the same natural-looking quality for which dental implants are known.
Restoring your smile is a personal decision, and we can help guide you to the option that offers you an optimal result.