How Long Do Porcelain Veneers Last?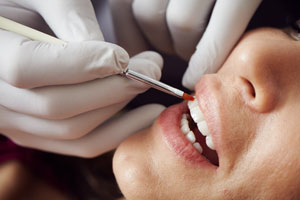 If you've had time to explore our website, you may have discovered that porcelain veneers offer numerous benefits. Our experienced dentists offer this popular treatment to help patients address dental imperfections and achieve a more beautiful smile. Among dental veneers' many advantages is the long-lasting quality; however, the durability of the results will depend on a number of factors.
At our well-equipped practice, we utilise the most advanced dental technology available. We also work with premium materials, and our dental team is extensively trained in the latest techniques. Two factors that help determine the longevity of porcelain veneers are the skill of the dentist performing the procedure and the quality of the materials used.
Another essential aspect in achieving the longest-lasting outcome possible is to consistently engage in good oral hygiene and daily care habits. Porcelain veneers must be brushed and flossed the same as natural teeth, as your natural teeth are still there! It is worth noting that the material is stain-resistant, so you should be able to enjoy your daily cup of tea or coffee with less concern for your dental aesthetics.
With the right treatment, dental veneers can last decades. If you're dissatisfied with the appearance of your teeth due to chips, stains, misalignment, or other cosmetic concerns, porcelain veneers may be able to help—and for a good long time as well. Come discover how lovely your smile can be!
Would you like to know more about porcelain veneers? Contact us today to speak with one of our friendly and knowledgeable team members or to schedule a consultation. We hope to hear from you soon.