What Are the Risks of Sleep Apnoea?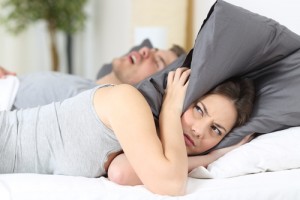 An involuntary cessation of breathing during sleep, sleep apnoea is a serious condition that can have wide-reaching consequences for your health. Recognizing the symptoms of sleep apnoea and seeking professional help can minimise the risks of this condition. Our skilled dental team is extensively trained in a diverse array of treatment options. With their help, you should be able to effectively reduce the negative effects of sleep apnoea and live a more restful and healthier life.
Sleep apnoea can affect both your physical and mental health in many ways. Some of the complications associated with the disorder are:
Stroke
Heart disease
Sudden cardiac death
Diabetes
High blood pressure
Loss of memory
Fatigue
Insomnia
Depression
Gastric reflux disease
Sexual dysfunction
These are serious concerns. Fortunately, our dentists can help. If you believe you have sleep apnoea, or if you wish to know more about this condition, please contact us today. Our friendly and knowledgeable team can give you more information or schedule a consultation if you're ready for an evaluation. We look forward to hearing from you soon.