What Are the Treatment Options for Sleep Apnoea?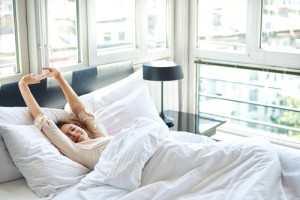 If you've been diagnosed with sleep apnoea, you know this condition can have serious ramifications. Treatment is important for maintaining good physical and mental health and reducing the risk of sleep apnoea complications. At The Paddington Dental Surgery, our experienced dentists offer the most advanced treatment options available. From oral appliances to lifestyle changes, these approaches are designed to reduce sleep apnoea symptoms, minimise risks, and enhance your quality of life.
One of the most effective and commonly prescribed treatments is an oral guard. Also known as a nightguard or snoreguard, these devices are designed to improve airflow and are customised to provide a comfortable fit. This approach can also reduce teeth grinding if that's another concern.
In addition to oral guards, there are a number of other treatment options, including NTI appliances (a small splint that is worn on the front teeth), SomnoMed® sleep apnoea devices, and CPAP (Continuous Positive Airway Pressure) therapy. An in-home sleep study can also help to determine which method offers you the best results.
Our skilled team works closely with leaders in the respiratory disease field. We are equipped to provide exceptional care to patients who are experiencing symptoms of this serious condition. For more information on sleep apnoea, we encourage you to reach out to us today.