Teeth Whitening and Porcelain Dental Veneers: A Comparison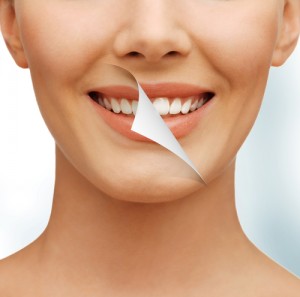 Many patients who want to enhance the appearance of their smile wonder which technique will provide the best results. Both teeth whitening and porcelain veneers are popular procedures at our practice, and they have many overlapping benefits. That said, they have a number of effects that are unique as well, and one or the other may be a better match for your needs and desired outcome. During your initial consultation, our experienced dentists can provide information specific to your smile goals. In the meantime, here are some of the ways these two treatments are similar and different:
Teeth whitening has a singular purpose: to brighten teeth and to remove unwanted stains. If your teeth have yellowed or become discoloured over time, teeth whitening can help bring your smile back to a whiter, more radiant appearance.
Porcelain dental veneers are designed to achieve several goals. They can improve the shape and proportion of teeth, cover stains, chips, gaps, and cracks, correct misalignment, and address worn down teeth. If you have multiple cosmetic concerns, or if you have stains too deep to lift with teeth whitening, porcelain veneers may be able to improve them all with one dental treatment.
The right approach for you will depend on a multitude of factors, including your dental health, anatomic needs, cosmetic goals, and budget. We will help you develop a treatment plan tailored to your individual concerns.