What Is a Smile Facelift?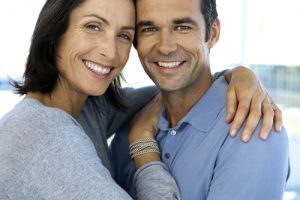 We use a number of different terms to refer to our customised procedures, including Smile Makeover, full mouth reconstruction, and Smile Facelift. Each treatment is designed to achieve a specific set of goals, and the right one for you will vary based on your unique characteristics and desired outcome. During your initial consultation, our team can help you determine if one of these procedures is right for you.
A Smile Facelift is a treatment that can rejuvenate a patient's appearance without the need for cosmetic injectables. In addition to enhancing the look of the smile, a Smile Facelift can also revitalize the face by addressing underlying issues within the oral structures. The primary technique used in a Smile Facelift is the placement of porcelain dental veneers. This method can improve a wide range of dental concerns, including staining, gaps, chips, discolouration, asymmetry, and more. Veneers can also be used to add length and fullness to the teeth, helping to compensate for changes in facial volume that occur with the natural process of aging.
If this procedure sounds like something that could help you obtain your goals, talk to us today to schedule a consultation.