Can Teeth Bleaching Damage Gums?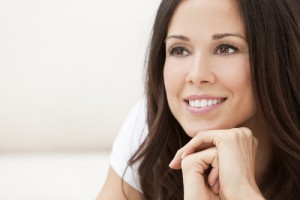 Bleaching can be a simple and effective way to improve the look of your smile. However, some patients fear that teeth whitening can be the cause of a variety of problems, including sensitivity and gum damage. While tooth sensitivity can be a common effect, gum damage is abnormal with professional treatments such as KöR® and Zoom!®. Irritation to the gums can occur in certain cases, though, and our experienced dentists explain how gum problems can develop, and what you can do to address them.
Most instances of gum irritation seem to occur with an ill-fitting mouth tray. At our practice, we create customised dental trays that precisely fit your smile for the most comfortable feel. Over-the-counter (OTC) whitening products, on the other hand, utilise one-size-fits-all trays and strips that may rub the gums, or they may extend beyond the teeth and spread the bleach onto the sensitive gum tissue. If this happens to you, we recommend calling us for a custom-made aligner.
Our dentists will be happy to inform you about the bleaching agents used in our treatments and how our techniques can achieve a brilliant result. OTC products vary from brand to brand in composition; in fact, they may vary from box to box. If you're allergic to an additive, or if the peroxide has degraded, you may have an unwanted reaction, including irritated gums.
Typically, the safest course of action is to undergo a professionally supervised bleaching treatment. In the unlikely event a concern develops, you have an experienced dentist ready to help. Most people will have no negative consequences as a result of teeth whitening. Being well informed about your options and choosing the best one for you can help increase your chances of having an incident-free procedure as well.
We perform teeth bleaching treatments every day, and each one is tailored to the needs and goals of the patient. If you would like to know more about the process, or if you would like to schedule a consultation, please contact us today.