The Paddington Dental Surgery Named Sydney's Best Dental Clinic
For the tenth year in a row, The Paddington Dental Surgery has the honour of being named Sydney's best dental clinic by LUXE City Guides. These informative booklets are a great resource for travelers visiting Sydney from all around the world. Consistently receiving this notable distinction from LUXE City Guides over the years has helped us gain attention not only from local patients, but many international ones, as well. It is always our pleasure to bring gentle, advanced dentistry in a spa-like atmosphere to all of our patients, whether they live here in Sydney or are visiting on holiday. We offer innovative dental solutions that set us apart from other dental clinics, including an Invisalign® Platinum Elite provider, holistic dentistry, pain-free dentistry, and more. Our staff is highly trained and experienced, and each of our professionals strives to provide our patients with a world-class, unforgettable experience.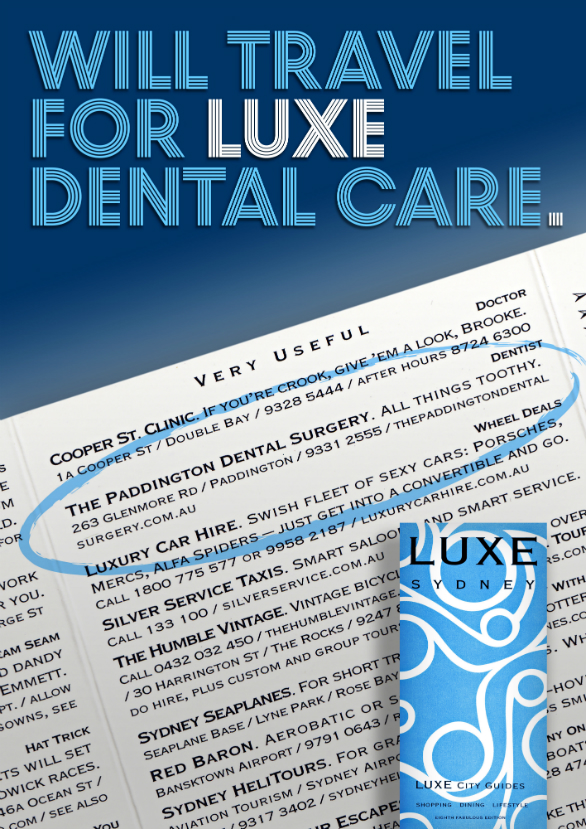 To find out more about what sets us apart, please do not hesitate to contact our office today. We are always happy to answer your questions and look forward to the opportunity to assist you in any way we can.