Dr Dumer Awarded Invisalign® Platinum Status for Sixth Consecutive Year
Our very own Dr Natalie Dumer has once again been designated as a Platinum Provider for Invisalign®. This year marks her sixth year in a row as an Invisalign® Platinum Provider, a coveted distinction given only to the most prolific and experienced Invisalign® providers. It is no surprise to us that she has continually earned this honour, as she is extremely experienced and skilled at working with the clear orthodontic treatment.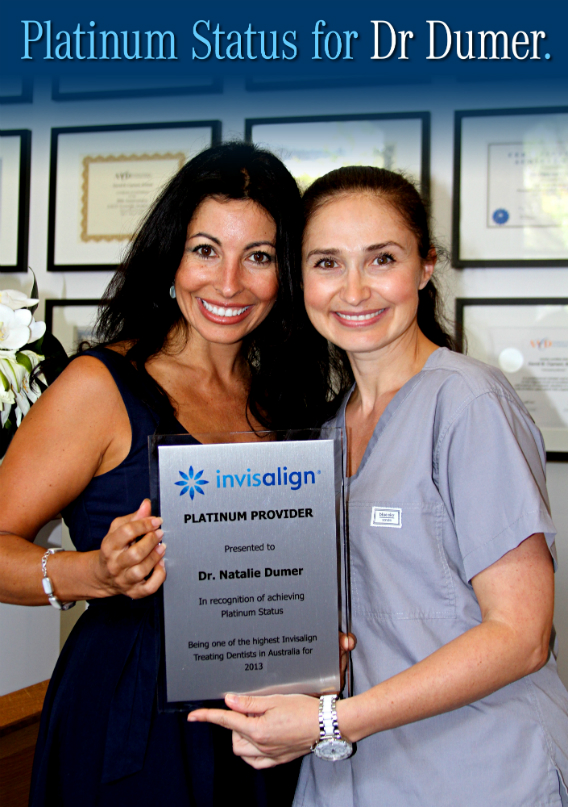 With her advanced training in orthodontics, Dr Dumer is able to work with patients to straighten their teeth discreetly using Invisalign®. She can assess orthodontic issues and create a personalised treatment plan specifically for each of her patients. Invisalign® is designed to treat a wide variety of issues, including crowding, gapping, overbites, and underbites. For added convenience, the clear trays can be removed to allow you to eat, drink, and brush your teeth normally.
To learn more about how Invisalign® can help you, please contact our office today to schedule an appointment with one of Australia's top Invisalign® specialists, Dr Natalie Dumer.